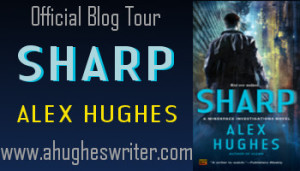 Today kicks off the Sharp Blog Tour. All throughout April I will be appearing all over the blogosphere chatting about any and everything and I do hope you join me for the fun!
Today I am stopping by 2 blogs.
Follow me over to Tez Says where I'm talking all about Storylines.
I'm also hanging out over at Wicked Lil' Pixie and sharing some insight into Michael.
I hope you stop by and chat.