Hi all,
I am thrilled to reveal the cover for Temper, the novella from Cherabino's point of view. It happens at the same time as Adam's novella, Fluid, and judging from beta reader reactions, everyone is *loving* the chance to get inside Cherabino's head. She was very fun to write!
The amazing Scarlett Rugers has done it again. Here's the incredible cover she came up with for the novella.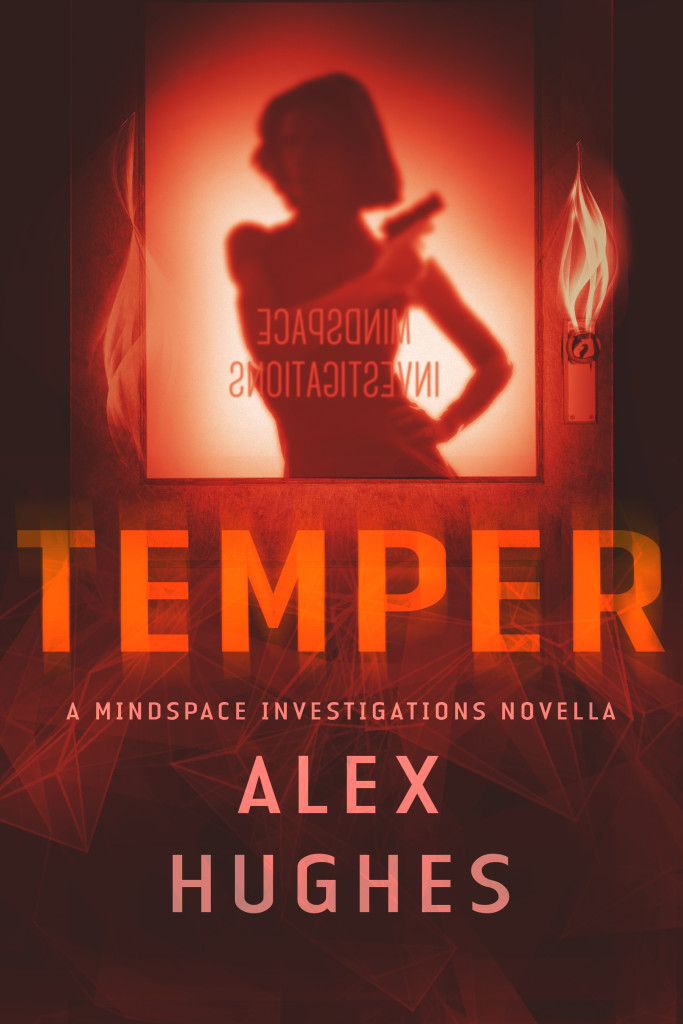 Here's the text we've come up with for the back cover:
Introducing Temper, the first Mindspace Investigations novella from ex-Homicide Detective Isabella Cherabino's point of view…
Some Clients Test You More Than Others
Getting fired from the DeKalb County P.D. was hard, and starting up a private investigation firm has turned out to be even harder. The bills aren't getting paid, and it doesn't help that my partner the telepath keeps getting called away to work for the police department that dropped me like a bad habit. It makes me sad. And angry. A whole lot angry. But when a big-time steel mill mogul comes to Mindspace Investigations PI for help finding his blackmailer, I jump at the chance to get justice for someone again.
Unfortunately, there's a lot more to this case than meets the eye. Shady union dealings. Ties to the mob. Questionable motives. Lies and half-truths. But we need the money, and I can't afford to be picky about jobs right now. No matter how much I dislike the client.
My sensei used to tell me that picking a fight was a bad idea for anyone, but a particularly bad idea for me. But sometimes you don't get to pick your battles. I just hope this is a fight I can win without crossing too many lines.
I'm getting so excited! Line edits got finished today, and the book will be off to the formatter ASAP. Assuming that Pip holds off on her arrival until at least mid-next week, I'm planning to set up a preorder for the novella then, and having it automatically release on Wednesday, December the 16th. (If Pip is early, there will be a delay, but there will be baby pictures, which make everything better. 🙂 ) If the preorder goes up on time, assume we're on schedule and feel free to shout about the release to all your friends.
If I don't talk to you guys on the blog here for a few weeks, I wish you all the joy in the world, a Merry Christmas, Happy Hanukkah, Happy Holidays, and a joyous and grateful New Year! Sam and I are already looking forward to our own cute little Christmas present. 🙂