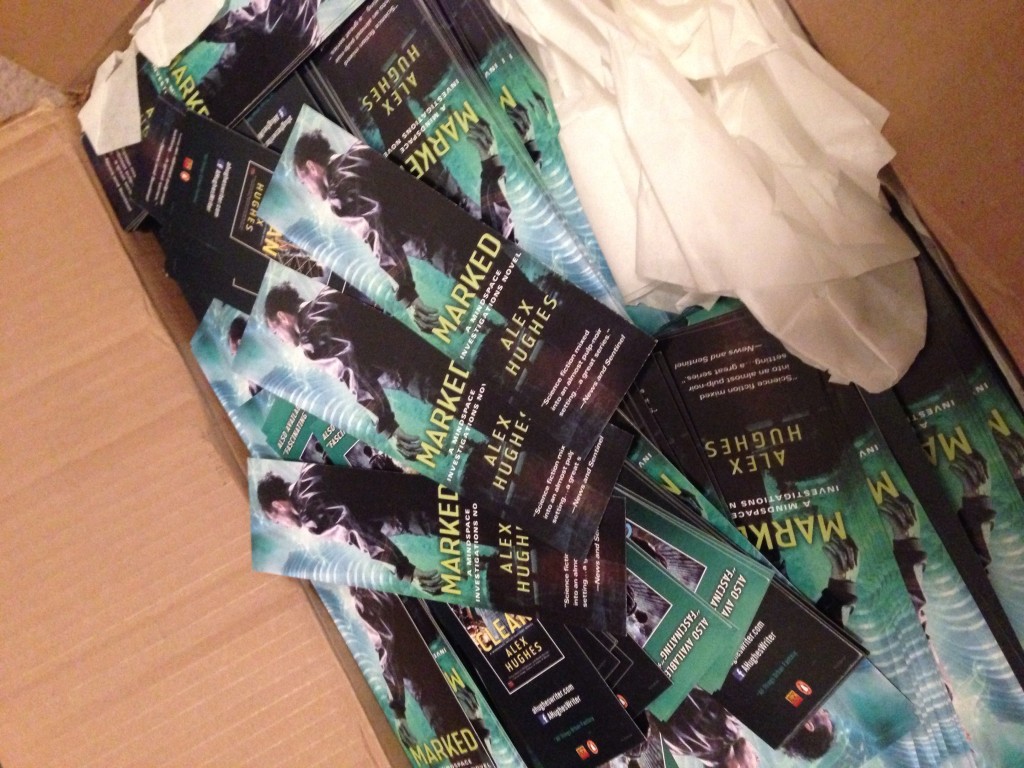 Bookmarks!! The publisher sent me some amazing bookmarks for me to give away at conventions and signings to some very lucky readers.
And since you guys asked… I'm also happy to send out a few to blog readers as well. (Email me at alex (at) ahugheswriter dot com by the end of November with an address and I'll get one in the mail to you. With a thank-you note for reading. Because you're awesome.)
Aren't these bookmarks the most amazingly pretty things ever? I shall go and stare at them again.