Before we had "Revenge of the Fallen", "Dark of the Moon", and "Age of Extinction"… they were simply "More Than Meets The Eye"…
TRANSFORMERS
by Eric R Asher
When they killed Optimus Prime in the 1986 Transformers movie? Quite possibly the most traumatic moment of my childhood.
It all started back in 1984. My parents came home with a Bumblebee Transformer, and that was that. I can still remember their old basement, with classic 1960s wood paneling and a thin orange and brown carpet you'd only find in an outdated office today. Birthday presents for the next three years would be Transformers, and I'd eventually wind up with Shockwave, Optimus Prime, Wheeljack, and a host of others.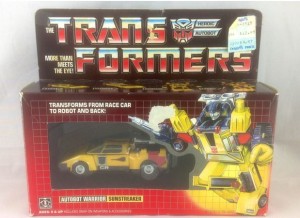 A few years later, after I'd "grown up" a bit, everything Transformers related in our house left in a garage sale. It wouldn't be until about 1998 that the nostalgia bug struck. I found a Snarl dinobot figure at a flea market, and having just found out about that newfangled eBay thing, I managed to buy all the parts he was missing. Then I found more, and I bought collections from friends, and my nostalgia bug turned into a storage bin full of warehouse shelving filled with Transformers and their parts.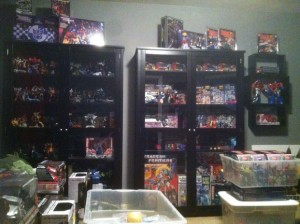 You can show me a 3 inch chunk of plastic, and I can tell you what figure its from, whether its counterfeit, and what its going price is. This is a fabulously useless skill to list on your job application. It was the mid 2000s when I learned about the Japanese exclusive Transformers. These were some of the greatest figures from the entire toyline, only ever released in Japan. Vintage exclusives were rare, expensive, and I spent quite a few years hunting down my favorites, going to the national convention, Botcon, several times and eventually amassing enough to qualify myself for a collector skill level of "obsession."  You can always count on us Transformers collectors to discuss—at GREAT length—the mythology and nuances of every new generation that comes along.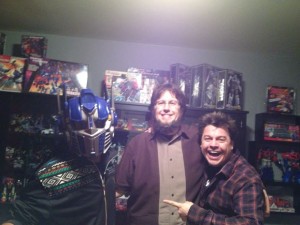 Further down the line, I realized I wanted to publish a book, but publishing costs money, but toys sell for money! Sometimes logic wins out. I ended up on Travel Channel's Toy Hunter with Jordan Hembrough—which was a blast—and I sold several pieces to some wonderful collectors. Some of my collector friends ask if I regret selling any of those collectibles. Of course not, I have Worribles to fill the gaps. (That's a whole OTHER post!)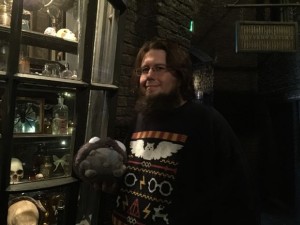 ---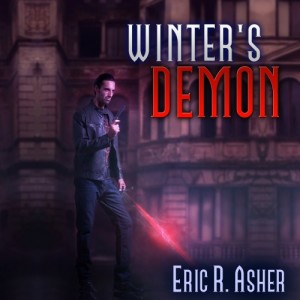 Eric R Asher is the author of the urban fantasy Vesik series, featuring a necromancer who gets dragged into a centuries old battle for power. The third book in the series, WINTER'S DEMON, was just released in audiobook.
Eric is a former bookseller, guitarist, and comic seller currently living in Saint Louis, Missouri. A lifelong enthusiast of books, music, toys, and games, he discovered a love for the written word after being dragged to the library by his parents at a young age. When he is not writing, you can usually find him reading, gaming, or buried beneath a small avalanche of Transformers.